We are finishing up packing for Philly Brick Fest.  These and tons of other custom Lego minifigures and accessories are heading with us to Philly.  We hope to see you there!  For the BrickWarriors Philly Brick Fest experience in pictures…follow us on Instagram!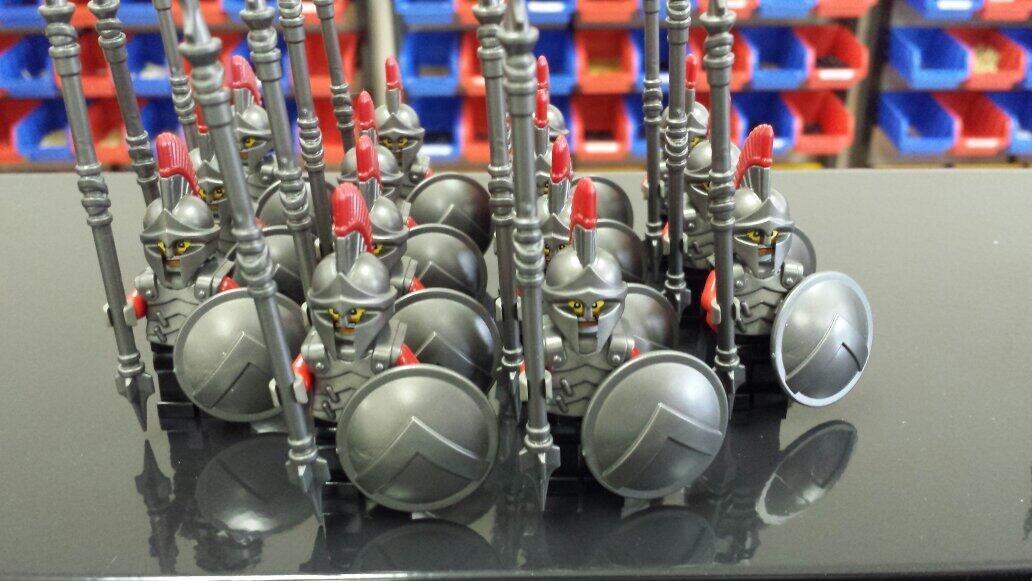 Get your tickets today for Brick Fest Live LEGO Fan Festival at Meadowlands Expo Center on July 11-13.  Order them through Groupon early in order to get an exclusive pack of tons of BrickWarriors accessories!  We hope to see you in N.J. this summer!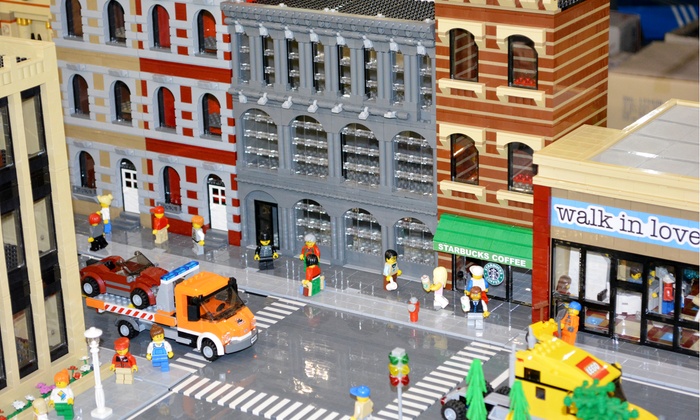 We had a blast at Toy Fair NY this year!  And it can all be summed up in a few pictures
  Us being professional at the BrickWarriors booth.
The Power Rangers deciding to endorse BrickWarriors products.
 After the endorsement, we figured we could just relax and go hang out with this lion and the creepy photobomb lady
And then Ryan decided to do backflips on this slack line and surprise the guy texting in the background so much that he peed his pants!
And then, what day isn't complete with a fantastically hilarious waiter named David to celebrate our Power Rangers endorsement deal?!
P.S. – No real deal with the Power Rangers was made.  But we did get to take that awesome picture with them
We are BrickFair Alabama bound!  That means we will be leaving BrickWarriors HQ for a few days and won't be able to ship orders out until Tuesday.  But to help make up for the delay, we have some great offers:
FREE shipping on all orders over $25.  (Chains to Champions excluded.)
A FREE unreleased, brand new BrickWarriors accessory with coupon code: BWUNREL

Enter the coupon code HERE in order to redeem your free unreleased item. (Coupon expires

midnight Monday

EST.) (Note: if your coupon code isn't working, make sure there's no space after it.)
Snag these great deals before they run out
HERE
We're excited to head to Philly Brick Fest in April and we hope to see you there too!  Here's an Amazon Local deal going on right now that you should check out if you're thinking about attending:
$20 ($38.65 value) for admission for one on Saturday, April 26, 2014
$20 ($38.65 value) for admission for one on Sunday, April 27, 2014
Receive T-shirt upon entry
T-shirt design will be revealed at the event; children's sizes will be available
Children under 3 admitted free
Check out the full details HERE.
Thanks to everyone who came out to see us at Brickfair VA 2013!
Now that I'm all unpacked and settled in back at home my next task is to upload all of the interviews that we did with various builders.?? Sorry it's taking so long.??
And an extra special thanks to CommanderTurtles for helping at the booth, and an even more extra special thanks to HighonBricks for helping at the booth AND giving us that awesome life sized print out of our tribal dude (who we have lovingly named Jeffrey)!
It???s time for a free shipping weekend!?? We???re Virginia bound???off to BrickFair VA.?? Our shipping will be delayed until we return on Tuesday.?? To help make up for the delay, we are offering free shipping now through midnight on Monday EST.???? If you're coming to BrickFair VA make sure to stop by our booth and say "Hi"!